Welcome to the CBD Training Academy Affiliate Program
Already an Affiliate? 
Log in to a world of support here:

New Affiliates
Our Affiliate Program is designed to offer you a risk-free opportunity to capitalize on the rapidly growing CBD market by offering CBD Training Academy Courses to your family, friends and followers.
CBD education is especially important because while so many want to try or sell CBD, not many know about how it works or how much to take or to recommend.  For that reason consumers and vendors alike are seeking education about this new super-fast growing industry.  Start earning money TODAY, it's FREE to join and only takes 2 minutes.
With a 20% commission and 30-day cookie as well as an aggressive bonus program, the CBD Training Academy affiliate program offers exceptional earning potential for its affiliates.
What's an affiliate? An affiliate is similar to a "Refer-a-Friend" program but with unlimited earning potential. For every sale you refer to our site, you'll earn a commission or percentage of the sale. There is no initial investment — only opportunities. We are not a Network Marketing, Direct Sales or MLM company.  Your commissions are sent out automatically on the 15th for the prior month. Please note that memberships and the Inner Circle are not eligible for affiliate commissions but all individual courses are.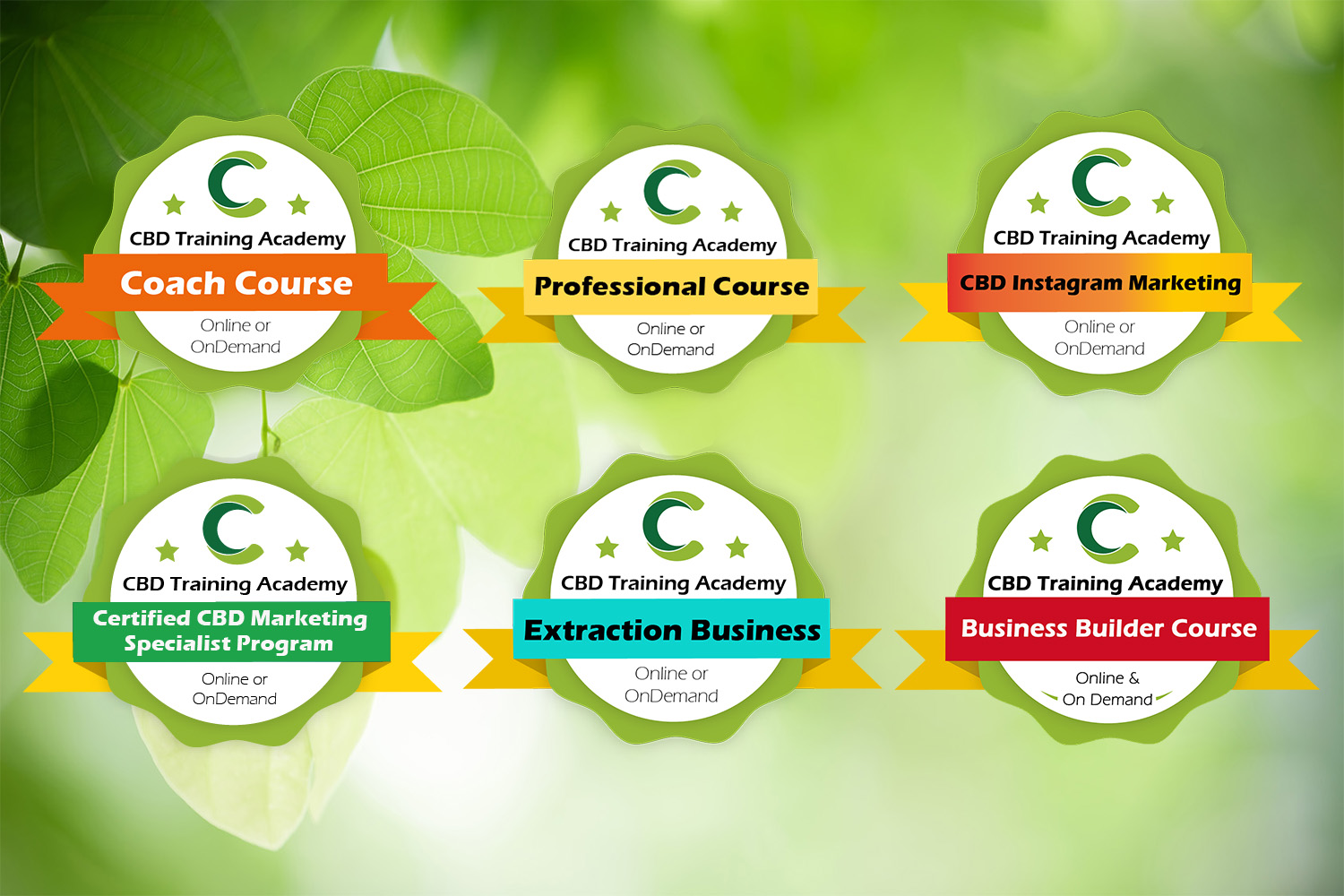 * We're the number ONE organization offering medically and scientifically based CBD training courses and have educated people from over 25 countries around the world.
* CBD products represent one of the fastest growing segments in the health and nutrition industry.  Thousands of people are searching for education every day.
* We know where to look to find people who can benefit from our training, and we'll teach you how to reach them. We succeed by helping you succeed. It's a win-win partnership.
* The partnership is completely free. You'll pay nothing to become an affiliate.
* We offer one of the highest payouts in the industry: 33.34%. This means you'll earn a 33.34% commission on every course purchased by the people you refer to us.
* Our cookies last for 30 days. If someone you refer visits our website, their computer receives a tracking cookie. If they purchase anything from our website in the next 60 days, you will earn a 33.34% commission.
* Have you ever seen ads for a specific product after viewing that product on a website? This is called retargeting. After people visit our site, we'll purchase advertising on the websites they visit. If they click on an ad and make a purchase, you will be paid a 33.34% commission.
* We have experts who specialize in improving the conversion rates of customers who visit our site. Our goal is to have the highest percentage of the people you send to cbdtrainingacademy.com buy our products.
* We pay out our commissions once a month.
* We give all of our affiliates access to our  tracking software through our Affiliate Portal. This allows you to track your sales and view your commissions at any time.
* We will give you a selection of high-converting banner ads to use. When people click on one of your banners and make a purchase, you'll earn 33.34%.
* We offer discounts to your followers to increase your clicks and purchases.
Affiliate Members
Click below to access your Affiliate Portal where you can track your commissions, referrals and access our promotional resources!  Thanks for being one of our many CBD Training Academy Affiliates.