CBD for Everyone Course is Now CBD - 123
Learn the basics of buying, administering and taking CBD!
Learn all of the CBD Basics with our CBD 123 Course!
The CBD Training Academy certifies people, products and places in the CBD industry. After launching the #1 global CBD training platform and certifying a record number of CBD Coaches, the Academy is bringing that high level of knowledge to you, the CBD consumer. Learn from REAL Experts, Doctors and learn EVERYTHING CBD such as what is CBD, how does it work, dosing CBD, methods of CBD use, CBD safety, therapeutic uses and more. This course is taught by industry leaders including doctors & other CBD industry service providers that are experts in their particular areas of the CBD industry. 
Available Online Right Now: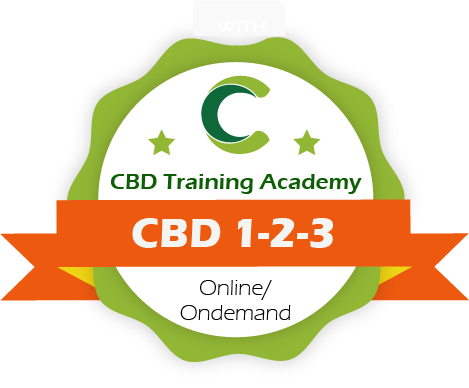 Check out this other popular course from CBD Training Academy!
One of our latest online courses, CBD for Pets 101 is a really exciting course (for all us Pet Lovers!!!). Finally get the information you need to be able to source, purchase, dose and use CBD on your furry friends. Written and conducted by a well respected veterinarian with exclusive CBD expertise, Dr. Zac Pilossoph. Find out more about Dr. Pilossoph here.
.