Why Get Your CBD Products Certified?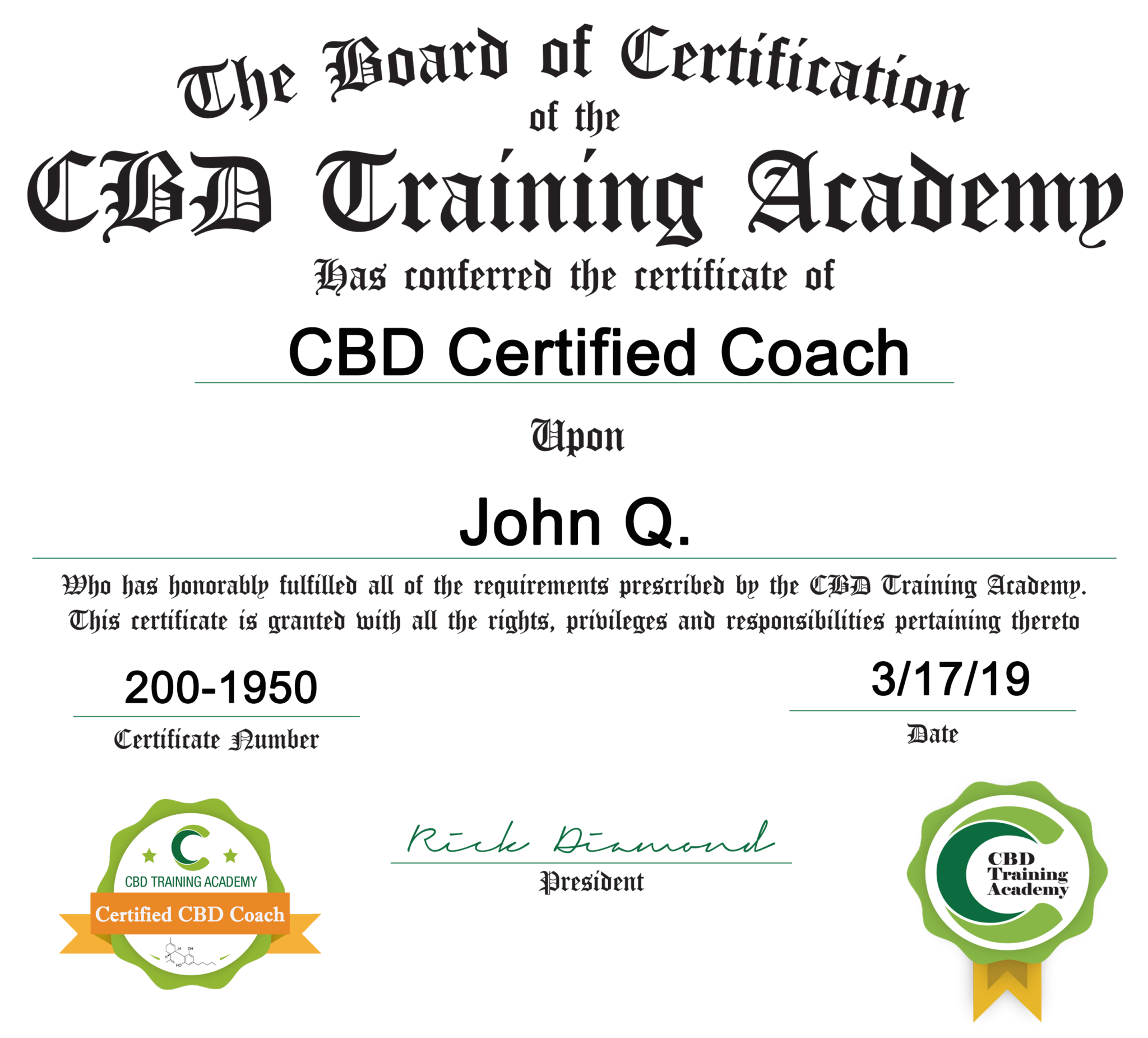 r 
Why Get Your CBD Products Certified?
CBD Training Academy's CBD Product Certification offers you an advantage in the market, whether you are manufacturing, white labeling or retailing CBD, building credibility for your CBD products are critical. Products that pass The CBD Training Academy Certification requirements add this milestone to their websites, letterhead, social media profiles, advertisements and any correspondence with prospective customers to give your CBD a leg up on your competition. We encourage our community to present the certification as a mark of distinction within the industry, a living document that will continue to evolve over time as your success grows and the Academy's influence in the industry expands.
Prove Your Product Quality
Any market in an evolving regulatory space opens the door for bad actors — including illicit manufacturers of substandard or tainted products. With the CBD Training Academy Certification, consumers know that the CBD products they are buying have been third-party tested, are free of illegal cannabinoids, abide by FDA regulations, and are legally compliant in the jurisdictions they serve.
Stand Out From the Crowd
In a burgeoning and unregulated market of CBD products, CBD Training Academy's CBD Certification helps set your business apart from the competition. Being CBDTA-certified allows you to build trust with consumers and business partners by letting them know you operate safely and legally, and that you manufacture or sell products that meet FDA guidelines.
Gain Approval From a Trusted Third Party
As the leading third-party certification expert in complex healthcare sectors, CBD Training has earned the trust of regulatory authorities, credit card companies, major search engines, and e-commerce platforms around the world, including Visa, Google, Bing, Facebook, and Amazon.