Certified CBD Adviser Course
The Certified CBD Adviser Course provides you with the fundamentals of the science of CBD.
You will participate in our online 6-HOUR class that was written and taught by our expert instructor, Karol Schuyler, RN.
Get the education, credentials and hands-on support you need to succeed in the CBD business!
The Power of CBD and How it can Help Your Health
Four-Part Series:
Part 1:  The Beginning and History of the CBD Revolution
Part 2: Exactly What is Cannabis, Hemp and CBD?
Part 3: Balancing Homeostasis with CBD
Part 4: CBD – Therapeutic Uses and Conditions
Topics Covered in our 4 video modules:
What is Cannabis

Difference between CBD & THC

The Endocannabinoid System

Methods of consumption

Dosing and Bioavailability

Full, Broad Spectrum & CBD Isolate

The Entourage Effect

Legal and History

Terpenes & Flavors

Product Quality & Labels

The Future of CBD

Certification is included
So much more!   
Final Quiz to Get your Certification
Comments from people that took the Training:
The CBD Advisor course is everything we needed and the knowledge we gained has really helped our business growth.
Getting CBD Certified is one of the best decisions I've ever made – our employees all have t-shirts that say "I'm CBD Certified."
My sales are going up and my clients are much more satisfied. 
Our Experienced Instructor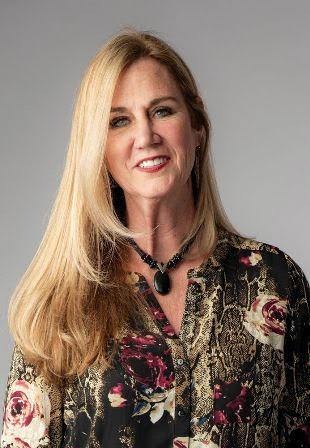 Karol

 

Schuyler

, R.N., M.M. T, Certified Functional Wellness Coach

KAROL SCHUYLER, RN

Uncovering the underlying issues of dis-ease is often not the focus of the Western symptom based medical system. The root cause of underlying conditions is never defined. 

Karol Schuyler is a leader in the growing group of medical practitioners who understand the need to look at failing health from various perspectives and modalities – not just one. Karol has been trained on how to unravel and make sense of a complicated story. 

A functional medicine practitioner, an RN, a healthcare educator and coach, a medical massage therapist, and an experienced herbalist – Karol is a life-long, transformational therapist who has a consuming desire to stay current with emerging disciplines and natural remedies, which she evaluates with a stringent scientific eye. She is respected by many physicians as a credible, medical Massage Therapist, CBD Consultant, Natural Wellness coach and is currently completing a Naturopathic Medical Degree. 

So many of us are dealing with life – changing issues such as chronic inflammation, gut health issues, blood sugar imbalances, diabetes, and autoimmune conditions including lupus, chronic fatigue syndrome ( CFS), and lyme disease and we don't know where to turn in our confusion. Innovative cutting edge lab tests help Karol look deeply into a client's physiology to identify how it has been compromised and how physiological balance can be restored. 

Karol has spent her life studying the deep and unfathomable causes of these afflictions and has developed effective, individualized programs of scientific based protocols that get to the " DNA " of the underlying issue. She is devoted to sharing this wisdom with other healthcare practitioners, including physicians and nurses, so that these protocols can be more accessible to the people who need it. A functional medicine client can expect a renewed sense of well being and significant increase in health and vitality.