How to Grow your CBD Business by Customer Journey Mapping
CBD Customer Journey Mapping Course
The CBD buyer's journey is the process buyers go through to become aware of, consider and evaluate, and decide to purchase your CBD products.
Learn to master the Buyer's Journey with marketing expert and CBD Training Academy Instructor, Maria Bereket.
The journey consists of a three-step process:
Awareness Stage: The buyer realizes they have a problem.
Consideration Stage: The buyer defines their problem and researches options to solve it.
Decision Stage: The buyer chooses a solution.
It's critically important to make sure to understand each touchpoint that your prospects encounter when engaging with your company. By mapping and optimizing the customer journey, you will increase sales, improve customer experience and create more loyal clients that keep coming back for more CBD every month. Register today!
Comments from people that took the course:
I never knew how important the customer journey was.  Danielle
This was one of the best courses I've ever taken, I learned a lot, thanks! Joseph
There are instructors and then there is Maria…she was awesome!  Stephanie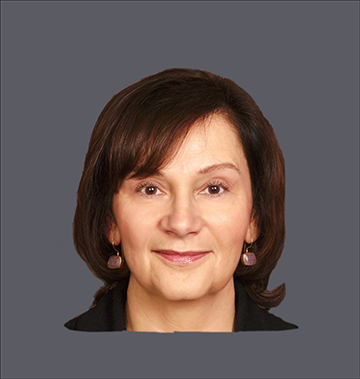 Maria Bereket, Digital Marketing Strategist and Instagram Expert 
-20 years of experience working with brands to grow their business
–
Digital Marketing · Content Marketing · Marketing Consulting
-3 years experience working with cannabis and CBD brands
Manage, coordinate and create creative and professional marketing communications, materials, content, team collaboration, and advertising for area Non-Profits and B2C with community programs serving the LAPD, military veterans, high school students, and women seeking jobs search training and support.

• Digital Marketing Strategy • Content Writer • Communications Specialist • Branding • ROI • Analytics
• Media Relations • Photoshop, InDesign, Illustrator • Graphic Design • MS Office (PowerPoint, Word, Excel) • Google analytics tools • A/B testing • Customer Insights • Strong written/verbal communication

CONTENT MATERIALS: Digital and Printed: Articles, Social Media Posts, Press Releases, Reports (annual, budget, performance,) Infographics, White Paper Reports, Presentations, Brochures, Newsletters, case studies, customer and volunteer testimonials, fundraising Appeal letters, News, fundraising Kits, and Impact Reports.

PROFESSIONAL EXPERIENCE
• Supervise communications and marketing teams to create successful and engaging digital and print marketing including public relations, graphic design, branding, web, and all content.
• Coordinate and manage multiple teams and programs in coast to coast locations.
• Develop branded communications, marketing, media and press, and community outreach to grow awareness, outreach, sponsorships, government support, and engagement.
• Produced and managed extensive digital editorial and content calendar for marketing, events, fundraising, appeals, campaign materials, and annual budget and outreach planning, including the support and input by the entire team and vendor base.
• Excellent writer, producing high-quality, compelling and engaging content including client testimonials, brand mission and messaging, press releases, annual reports, presentations, thought leadership pieces including, articles, newsletters, appeals, case studies, impact infographics and materials, videos, and other such deliverables as needed.
• Initiate, respond and cultivate outreach and inquiries with the media, including influencers, associations, magazines, radio, and other media. [interviews, talking points, PR]