FREE ACCESS-Watch it Now to Plan for the Best 2022!
CBD Year in Review 2021 and The Future of CBD for 2022
Masterclass:  Future of CBD
Learn the biggest changes in the CBD industry in 2021 and the predictions for the CBD industry for 2022.  We feature 4 CBD experts from the industry.  
Gabe Suarez, CEO, Natural Life

Robert Johnson, CEO, Custom Capsule Consultants

Michael Fertucci, CEO, Green Spectrums CBD

Jeremy Vasquez, Partner, DynaPure CBD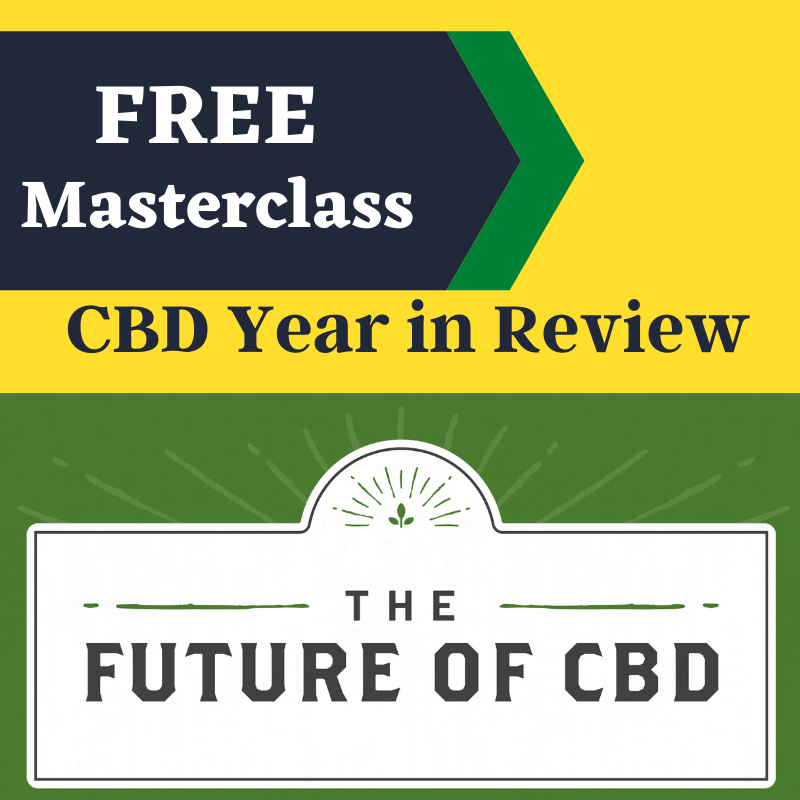 Watch the Masterclass Right Now- FREE!
OUR GIFT TO YOU – GET THE BOOK FOR FREE
As a thank you for watching our Masterclass, we are giving away Sean Gale's new book, The CBD Pharmacist, Your personal guide to demystifying the CBD world and optimizing your health.  It's a great read and Sean is a wealth of knowledge! 
What's Next? How Can I Grow My CBD Business Quickly?
After watching the Future of CBD Masterclass, if you need additional resources, consider one of our 3 programs offered by the CBD Training Academy and their in-house ad agency, Icann Marketing:
1 One on One Marketing Brainstorming Session
Get a FREE 1 hour CBD Marketing Brainstorming session with one of our CBD marketing experts.  Schedule your session at this LINK.
2 Inner Circle Business Accelerator
If you're serious about growing your CBD business, then be sure to check out our Inner Circle Business Accelerator that meets in a group on zoom every month to learn new strategies, inspire each other and get your biggest challenges resolved by a group of amazing business leaders.  Learn more at this LINK.
3 Executive Coaching-How to Scale your CBD Business
If you are ready to grow your business and would like to accelerate your business, then one on one Executive Coaching may be right for you.  It is our highest level of advisory services and is reserved for those that are motivated and have the resources to scale their business.  Schedule a one on one interview to see if this is a good fit for you at this LINK.