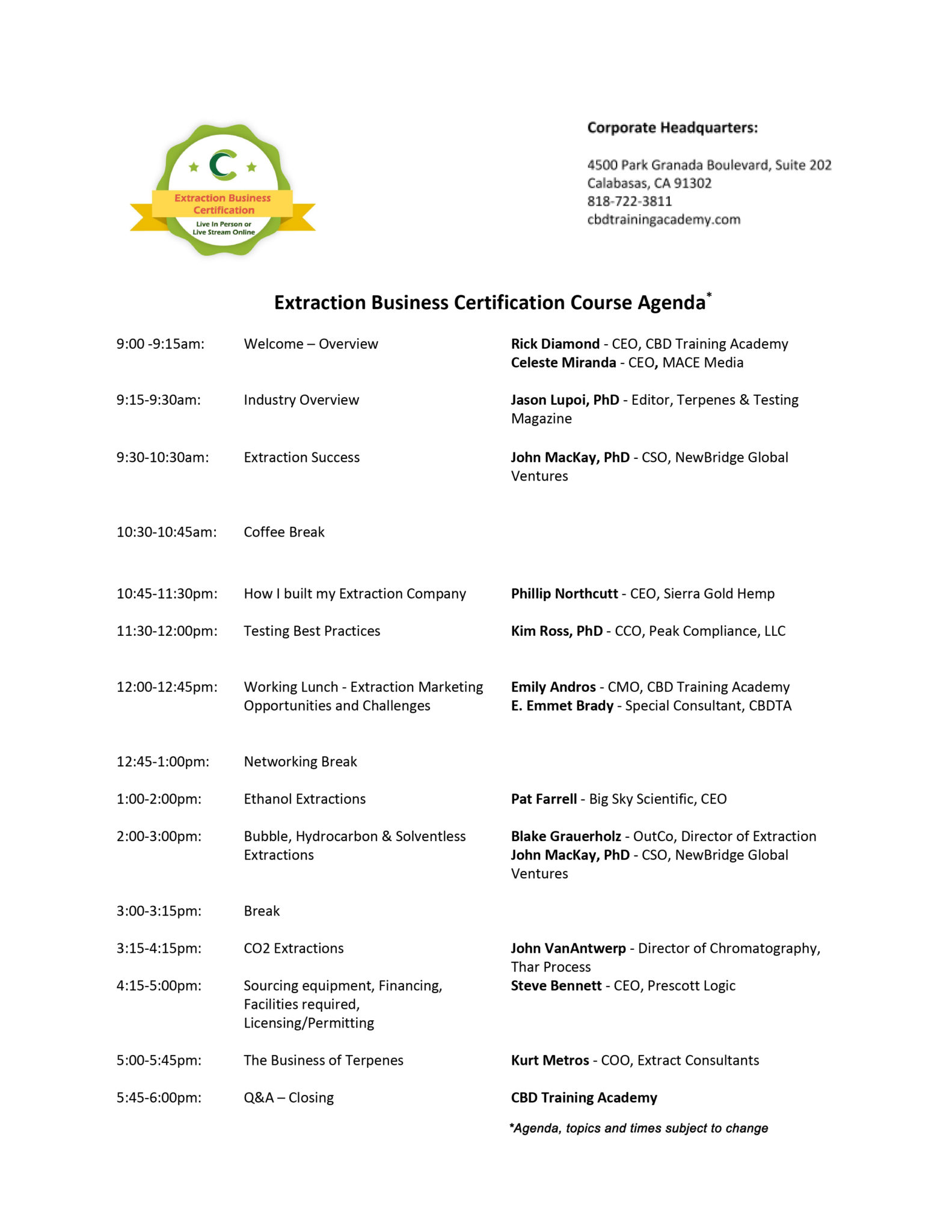 We are delighted to share with you the new line-up for Speakers at this week's Extraction Business Certification Course in Pala, CA (May 29 from 9am-6pm PST).  Produced in conjunction with Mace Media the day BEFORE their Concentration 2019 expo, the course offers the nation's premiere extraction business training, with the most comprehensive line-up of experts in the industry.  Most exciting is that you have two ways to get certified:
Join us LIVE, IN-PERSON at the Pala Indian Casino and Spa Resort. Everyone who attends the course in-person will receive a special business package unavailable to
Join us online for our premiere LIVE STREAM on YouTube.  The event begins at 9 am PST and the first two hours covering a general extraction overview will be streamed for FREE to the entire online world.  The rest of the training will be available ONLY to people who register for the course.