Brandee Weldon has a dream. Her Bee Kynd CBD brand has a deeply personal mission to educate and empower women of color with information on the benefits of using Cannabis and CBD to enhance their daily lives' health and well-being.
With an MBA in Marketing from the University of Houston, Brandee, or Bee as she is known, found herself, along with millions of others, halted by the Pandemic. Like any positive and highly motivated entrepreneur, Bee found her moment to pivot.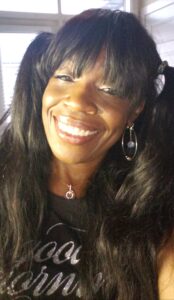 First, she moved to New Orleans, where her new husband was living, and where she has been commuting to since they eloped in the prior year. Second, she founded her CBD Wellness and Skincare line company, Absolute Wellness Concepts, LLC.
"I look at CBD as kind medicine," Bee told us. "Good for your body. Good for your movement. Good for your self-care, and good for all the anxiety that fills our daily lives!"
With a passion for mixing things, Bee began to develop tinctures and topicals to address pain and skin issues. "Not everyone wants to smoke or vape," says Bee. "I found that so many others were interested in finding alternative methods of consumption. Health should be a reason we look elsewhere, right?" Starting with her Dad, Bee got him on a tincture to help with many lifelong ailments. Her aunt was a perfect candidate for using her topicals to help with arthritis, which runs in the family. But not everyone was so excited about the Bee Kynd CBD vision.
"My husband comes from the idea that CBD is 'pot' and being a 'pothead' just wasn't something he was interested in learning anything about," said Bee.
That is where the strong desire to educate people is fueled for her and her new business. "How this amazing plant works withing our body to heal, relax, and bring balance to the body," is what Bee Kynd CBD and Absolute Wellness Concepts are all about for Bee. Since 2017 she has been making her Cannaoil and Cannabutter to heal her family and friends. She is determined to enter the market to educate people of color about quality products that are a natural alternative to today's pharma infused medical system.
"I have a goal of growing this Bee Kynd brand and hosting a weekly cannabis/CBD lifestyle podcast by a woman of color for the education and betterment of women color!"
The female audience from 30 to 55 is all about the quality of life and lifestyle. Brandee is betting that this health-conscious, "canna-curious" group will love diving into the wellness properties that enhance our experience and solve many feminine health issues. Overcoming the plant's stigma is the first obstacle that will be addressed by Bee Kynd and Absolute Wellness Concepts, LLC. Bee is ready to begin educating with the facts from her years of research.
"With such a new industry," Bee tells us. "I have an opportunity to become an influencer and help people change their minds about what they think a cannabis/CBD user is."
Feeling her energy and excitement comes right through the phone, we happen to think that Bee and her Bee Kynd CBD brand will indeed change many minds in the future.
Brandee Weldon is a participant in the CBD Training Academy CBD Marketing Mastermind. She and other entrepreneurs in the CBD industry are learning how to stand out and make their brands known. If you are interested in learning more about the CBD Industry check out our courses here.